Team Mission Action Plan: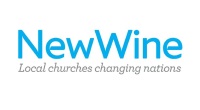 We Are Committed As A Team To The New Wine Visions And Values.
We are committed to working together as a clergy team and a team of churches. As clergy we are also committed to encouraging and developing our ministries together - wanting to relate to each other as people as well as professionals. We are committed as a team to the New Wine visions and values. We understand that some aspects of ministry are best done within a community by the local church and some aspects are best done as a team. We actively seek opportunities to work together.